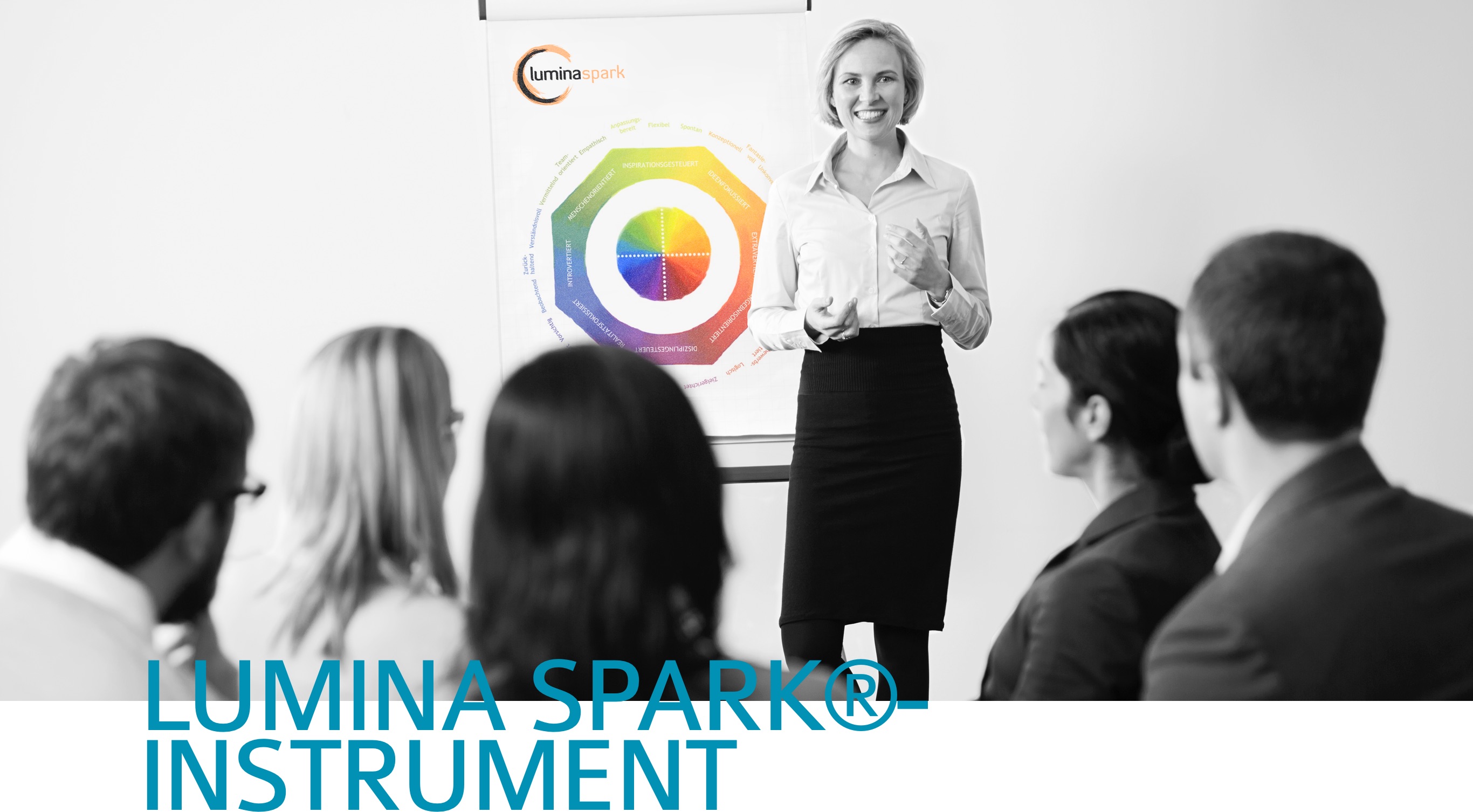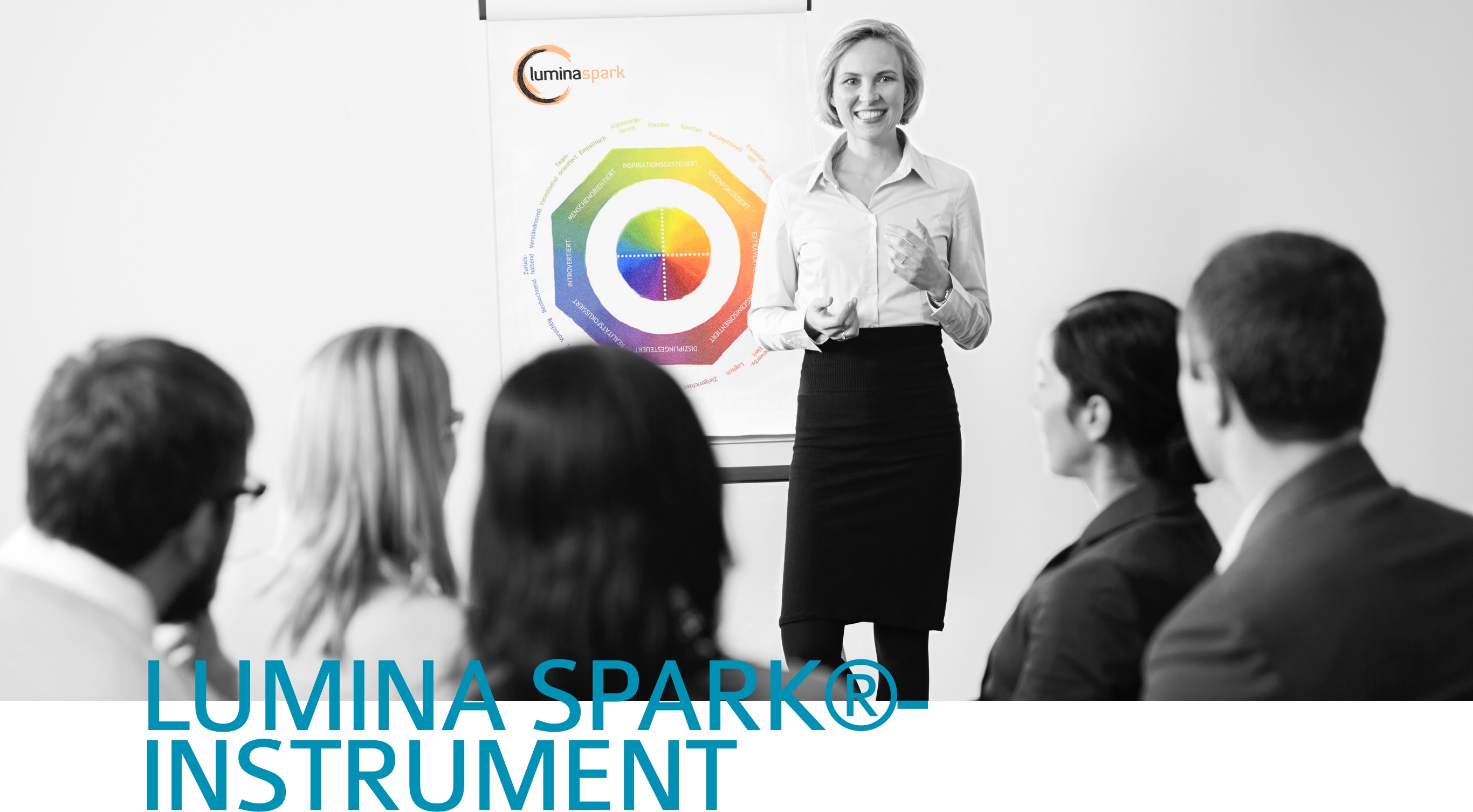 Lumina Spark® is a new instrument of professional development tools supporting individuals, teams and organisations to work more effectively and improve the bottom line by simply using a questionnaire with 144 questions. It is unique amongst psychometric tools because it avoids any stereotyping. That's why it perfectly fits into my systemic approach and working philosophy.
The model is based on the latest Big Five research paradigm, and can also be viewed through the popular Jungian lens.
It provides a highly interactive colourful framework for better self-understanding and helps people identify how to improve their working relationships with others.bLumina Spark® doesn't force choice of preferences, we call this "embracing paradox". It measures three unique yet integrated views of you – the Underlying you, the Everyday you and the Overextended you.
By applying the Lumina Spark® model, learners unlock multiple business benefits.
[unex_ce_button id="content_b0jpkz4fv" button_text_color="#4a4a4a" button_font="light" button_font_size="18px" button_width="auto" button_alignment="center" button_text_spacing="0px" button_bg_color="transparent" button_padding="5px 20px 5px 20px" button_border_width="1px" button_border_color="#4a4a4a" button_border_radius="4px" button_text_hover_color="#0091b5" button_text_spacing_hover="0px" button_bg_hover_color="transparent" button_border_hover_color="#0091b5" button_link="https://www.luminalearning.com/partners/united-kingdom-london/en" button_link_type="url" button_link_target="_blank" has_container="1" in_column=""]Website of lumina learning[/ce_button]